Partners
Zencos' strategic partnerships unlock limitless possibilities, combining expertise, innovation, and collaboration to deliver transformative solutions that propel businesses forward.
Get started
---
At Zencos, our strategic partnerships play a pivotal role in delivering exceptional customer implementations. By collaborating with industry-leading analytics, technology, cloud, industry, and reseller partners, we bring unparalleled value to our clients. Here's how our partnerships enhance the implementation process and drive success for our customers:
Access to Cutting-Edge Technologies and Expertise
Through our partnerships with analytics, technology, and cloud providers, we gain access to cutting-edge technologies and expertise. This enables us to offer our clients the most advanced tools and solutions available in the market. By harnessing the power of these technologies, we empower our customers to unlock actionable insights, drive innovation, and stay ahead of their competition.
Industry-Specific Knowledge and Insights
Our industry partnerships provide us with deep industry-specific knowledge and insights. Collaborating with experts in various sectors, we understand the unique challenges and demands that businesses face within specific industries. This allows us to tailor our implementations to meet the specific needs of our customers, ensuring solutions that are aligned with industry best practices and regulations.
Scalability and Flexibility through Cloud Solutions
Through our cloud partnerships, we offer scalable and flexible solutions that adapt to our customers' changing needs. By leveraging cloud technologies, we enable our clients to scale their infrastructure and resources on-demand, ensuring optimal performance and cost-efficiency. This scalability empowers businesses to grow and expand without limitations, driving agility and competitive advantage.
Expanded Market Reach and Distribution Channels
Our reseller partnerships allow us to extend our market reach and leverage strategic distribution channels. By collaborating with resellers, we ensure that our implementations reach a wider audience and are available in diverse markets. This expanded reach enhances customer adoption and provides our clients with greater visibility and accessibility to our solutions.
Streamlined Implementations and Project Success
By working closely with our partners, we streamline the implementation process and enhance project success. Through collaboration and shared expertise, we leverage best practices and lessons learned, minimizing implementation risks and ensuring smooth project execution. Our partnerships enable us to bring together the right combination of technologies, skills, and resources, resulting in efficient, effective, and successful customer implementations.
Stronger Support and Ongoing Collaboration
Our partnerships extend beyond the implementation phase, as they foster ongoing collaboration and support. Through our partnerships, we have access to dedicated support channels, ensuring that our customers receive prompt assistance and resolution for any issues that may arise. This commitment to ongoing collaboration strengthens the long-term relationship with our clients, providing them with peace of mind and the assurance of continued support.
Powerful Partnerships: Driving Success in Customer Implementations
Are you ready to unlock the limitless possibilities of strategic partnerships? Join forces with Zencos and benefit from our collaborative approach, expertise, and commitment to driving innovation. Contact us today to explore partnership opportunities and together, let's shape the future of transformative solutions.
Analytics Partners
Our analytics partners provide powerful analytics platforms that we leverage to implement custom solutions, enabling our clients to make data-driven decisions. Through close collaboration, we harness the capabilities of their advanced analytics technology to deliver tailored insights and drive business growth.
Technology Partners
Our technology partners, including integration providers, marketplaces, app stores, plugins, add-ons, and extensions, are instrumental in developing and delivering our offerings. By leveraging their technologies, we enhance our offerings, ensuring seamless integration, expanded functionality, and tailored solutions.
Cloud Partners
Through our cloud provider partnerships, we deliver flexible and agile solutions, harnessing scalable infrastructure for streamlined operations and accelerated time to market. Embracing cloud technologies empowers our clients to achieve operational efficiency, cost savings, and unmatched scalability.
Industry Partners
Tailoring solutions to meet unique industry challenges is possible through our industry partnerships. Collaborating with sector experts provides deep insights into industry-specific pain points and emerging trends. This knowledge enables us to develop customized solutions that address the specific needs of our clients.
Reseller Partners
Expanding our reach and delivering value to a wider audience is achieved through strategic collaborations with reseller partners. By extending our solutions to new markets and industries, we leverage their market knowledge, distribution channels, and customer relationships.
Unleash The
Full Potential
Of Technology To Overcome
Any Obstacle.
We ignite transformative journeys by leveraging our unrivaled expertise in technology and cloud providers. As your trusted guide, we seamlessly integrate the best-fit solutions from our extensive network of technology partners and harness the power of leading cloud platforms to propel your business forward.
Embark on a journey of digital transformation with Zencos, and witness the unparalleled impact of our expertise in technology providers and cloud solutions on your business growth and innovation.
Unleash Innovation
With our deep knowledge and partnerships with top technology providers, we unlock a world of possibilities. By understanding your unique needs, we curate tailored solutions that maximize the potential of cutting-edge technologies, enabling you to stay at the forefront of innovation.
Empower with Cloud
Our extensive experience and alliances with renowned cloud providers empower your organization with scalable, secure, and agile cloud solutions. From migration to optimization, we ensure seamless integration and help you harness the full potential of the cloud to drive efficiency, agility, and growth.
Unmatched Expertise
Backed by a team of exceptional consultants, we bring a wealth of expertise in working with industry-leading technology and cloud providers. Our deep understanding of their capabilities and offerings allows us to guide you towards the most suitable solutions.
Partner for Success
By choosing Zencos, you gain a trusted partner who combines technical excellence with strategic insights. Together, we navigate the complex technology landscape, harnessing the power of our partnerships to deliver transformative outcomes and position your business for sustained success.
---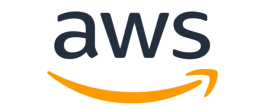 Partner with us
Are you ready to leverage data to innovate and set yourself apart from the competition? Zencos' data and analytics consulting services can provide the modern, effective foundation required for your success. If so, lets talk.
Address
1400 Crescent Green, Suite 210 Cary, NC 27518
---