In a rapidly evolving landscape of law enforcement, there exists an urgent need to embrace cutting-edge technology and data-driven approaches. Despite substantial investments, many agencies still rely on outdated systems and traditional crime analysis techniques, missing out on the opportunities presented by the National Incident-based Crime Reporting System (NIBRS). Introducing Crime Insights – a groundbreaking SaaS solution to bridge this gap and empower agencies with actionable insights for a safer tomorrow.
Getting Support
For any questions or assistance, click the "Support" button to connect with our dedicated support team. We're here to ensure your agency's success with Crime Insights.
Support
Benefits: Why Choose Crime Insights
Elevate your agency's effectiveness and impact with the unparalleled benefits of Crime Insights. Embrace a data-driven approach to policing that enables your team to allocate resources more efficiently, respond swiftly to emerging crime trends, and formulate strategies that directly address the evolving nature of criminal activities. The real-time insights provided by Crime Insights contribute not only to enhanced public safety but also to more informed decision-making across every level of your organization. Unlock the potential of data to transform your agency's operations and outcomes.
Enhanced Resource Allocation
Make informed decisions about resource allocation, optimizing manpower and assets based on real-time crime analysis.
Real-time Response
Respond swiftly to emerging crime trends and incidents with up-to-the-minute analytics, ensuring proactive law enforcement.
Data-Driven Strategies
Develop strategies that directly address the evolving nature of crime, bolstered by comprehensive and timely insights.
Improved Public Safety
Contribute to safer communities and more effective law enforcement operations through accurate and timely crime analysis.
Features: Unleash the Power of Crime Insights
Experience a new era of crime analysis solutions with Crime Insights. Our feature-rich platform brings together cutting-edge technology and data-driven methodologies to revolutionize how law enforcement agencies approach crime analysis. By seamlessly integrating with the National Incident-based Crime Reporting System (NIBRS) and harnessing the power of SAS Visual Analytics, Crime Insights empowers agencies with advanced capabilities that were previously unavailable through traditional systems. Dive into the future of crime analysis and uncover a world of possibilities.
NIBRS Integration
Seamlessly harness the power of the National Incident-based Crime Reporting System to standardize and enrich crime data for accurate analysis.
SAS Visual Analytics
Transform raw data into visual masterpieces with the industry-leading SAS Visual Analytics, revealing hidden patterns and trends.
Automated Ingestion
Revolutionize data management with AIRS, our Automated Ingestion and Reporting Services, ensuring up-to-date and efficient data handling.
Pre-defined Reports
Access a suite of pre-defined crime analysis reports that provide instant, actionable insights without the need for complex data interpretation.
Cloud Marketplace
Effortlessly deploy and scale Crime Insights via our cloud-based marketplace, enabling rapid adoption and flexibility.
---
How It Works: Exploring Crime Insights in Action
Embark on a seamless journey towards data-driven excellence with the intuitive framework of Crime Insights. This section outlines how our platform transforms complex crime data into accessible and actionable insights. From data integration to visual analysis and automated reporting, our step-by-step process ensures that your agency can easily transition to a more effective and efficient crime analysis approach. Explore the inner workings of Crime Insights and discover how it empowers your team to make well-informed decisions and optimize resource allocation.
Data Integration

Seamlessly integrate your agency's data with Crime Insights, ensuring a smooth transition to data-driven insights.

Visual Analysis

Leverage the intuitive interface of SAS Visual Analytics to explore and understand complex crime patterns.

Automated Reporting

Receive up-to-date crime analysis reports automatically, eliminating manual effort and ensuring accuracy.

Informed Decisions

Empower your agency to make well-informed decisions that enhance resource allocation and response strategies.
Customized Pricing for Law Enforcement Agencies
Recognizing the diverse needs of law enforcement agencies, we've designed our pricing model to be adaptable and transparent. Our Crime Insights solution, available on the Microsoft Marketplace, offers exceptional value at a competitive annual subscription of $10,000 per agency. This fee grants access to our comprehensive crime analysis platform, empowering your agency with actionable insights.
Every licensed agency receives the privilege of assigning up to 3 named users who can access and leverage the full capabilities of Crime Insights. This user-focused approach ensures that your team can collaborate effectively, unlocking the potential of data-driven crime analysis. We believe in simplifying pricing while offering an unparalleled experience, supporting your agency's pursuit of enhanced public safety and efficient operations.
---
A Leading Innovator in Crime Analysis Solutions
Zencos stands as a reputable global pioneer in crime analysis technology and consulting. Our team of experienced professionals, armed with comprehensive industry knowledge, is dedicated to providing cutting-edge crime analysis solutions. With proficiency in cloud computing, data integration, and advanced analytics tools, we deliver a state-of-the-art crime analysis platform that surpasses industry standards. Our commitment to excellence, timely execution, creative problem-solving, and effective communication ensures the success of law enforcement agencies relying on our solutions.
---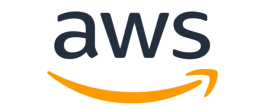 ---